As we've promised, we will keep you up to date. Those of you who have been following our blog for a while already know that we've actually tried to find a suitable roof box for our 911 that we don't have to make any compromises with.
Let's keep it short: We didn't find anything on the market that satisfied us. Bad aerodynamics, low stability of the material, high weight and above all a bad design, which simply didn't match the shape of the car.
We've gone through all boxes
In the meantime we also had a look at the 56Nord Box, where the data and design look really good on screen. 
Just like other boxes, the roof box shots look quite good taken from a certain perspective. In reality on common cars and base carriers you have to compromise at last again.
In other words: We came to an conclusion "We won't find the perfect roof box on the market".
A new chapter for Asphaltkind
As already announced to selected contacts since a few months, we are currently working on the construction of a roof box with focus on aerodynamics, stability, weight and design. Exactly those issues that have always bothered us and where no solution has been found so far.
This is also the beginning of a new chapter for Asphaltkind. Behind the scenes, we have already turned from a blog, which actually only meant to help make the Porsche 911 even more suitable for everyday use, into a company for the development of a perfect roof box. We have been working with our team on the design and key features for several months now. Always with the reflection on our experiences and our expectations. It is important to realize that our roof box will suit perfectly on almost every car. Starting with Audi A6 to Porsche 911, Mercedes C-,E-, GLC-class and BMW X6 up to Tesla and all similar models.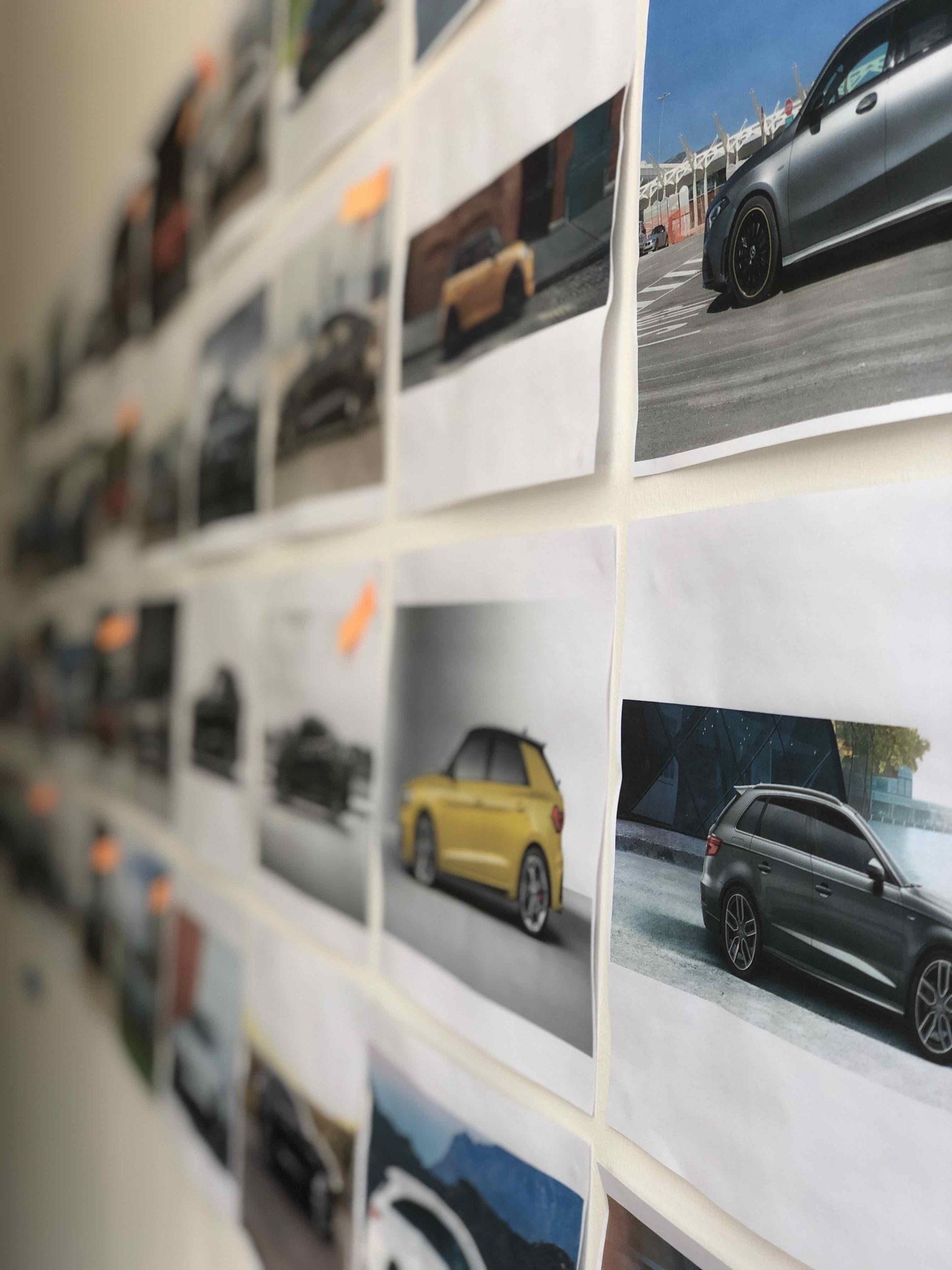 There will be no compromise
Our focus was on Coupé-like designs, which nowadays almost every modern car has. Even station wagons have an increasingly deeper rear end. That is exactly what we have been aiming for. We've an exact number of models which we kept an eye on, don't mind to ask us for it.
Automotive design and customer requirements have changed dramatically in the past few years. The roof box market, on the other hand, continues to produce the same standard product. Until now. (: Because from now on, there will be no compromises!